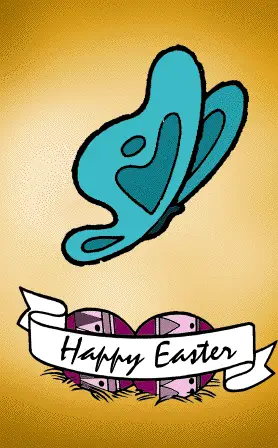 Blue Butterfly Easter Card
This Easter Card features a big blue butterfly.
People who printed this Letter from The Easter Bunny also printed...
Subscribe to the Free Printable newsletter. (No spam, ever!)
This Letter from The Easter Bunny is available in two versions: a free, ready-to-use version and a $5 editable version.
The free version is available in PDF format: just download one, open it in a program that can display the PDF file format, and print.
The $5 version can be edited with Microsoft Word. The editable version can be customized with your child's name, names of friends, pets, siblings, etc. You can pay using your PayPal account or credit card. You'll be able to download the customizable Letter from The Easter Bunny within moments.
See the differences between the free and paid versions.